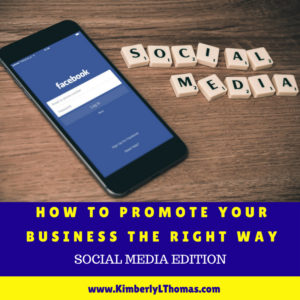 Easy-to-follow social media course for program leaders and small business owners.
When small business owners promote their businesses online, I see so many simple mistakes they make on a daily basis. I see them NOT using their social media tools to the fullest extent. I also see them forgetting to link back to their website or store and many other things that leave me talking to my computer screen.

I know you're busy creating your product or providing service to your clients, but when it comes to social media, ask yourself:
Are you struggling with promoting your business online?
How can I keep up with all of this social media stuff?
Are you losing out on potential sales/clients because you're not on social media?
Do you have social media but have no idea when to start or when to find time to do it?
I may have a few solutions to your problems.
This course will help you create/improve and increase your online presence using these tips, tools, and strategies to help attract people and eventually, your bottom line.
WHO SHOULD TAKE THIS COURSE?
This course is for students who currently have an existing product, business, or program that is ready to be shared with the public with or without a website. Students do not need to have an existing social media presence prior to taking this course but should be open to joining the world of social media to participate in this course.
OBJECTIVES
By the end of this class, students will be able to promote their business/program effectively gaining more exposure by attracting more followers, potential clients and sales by:
Developing a functional social media presence
Learning about tools to easily create eye-catching graphics for social media accounts
Writing strategic, informational posts for your followers
Learning how to capture email addresses by designing an easy landing page with or without a website
Writing simple, yet catchy, email marketing campaigns (a.k.a. newsletters) to stay in touch with your audience
COURSE DELIVERY
After you join the class, you will have immediate access to each lesson. Each lesson will include audio and video lessons along with a workbook accompanied by an activity for practice.
Once students have completed the lesson, they are invited to post their questions/feedback in the comment section below each lesson. The instructor will then be available to answer any questions.
COURSE OUTLINE
Length of Course/Lessons (in minutes):
Introduction (1:21)
Course Objectives (:37)
Lesson 1 – Getting Your Social Life in Order (1:45)
Lesson 2: Social Media – Creating Graphics/Videos (2:09)

Lesson 3: Social Media – Creating Strategic Posts (3:35)
Module 2 – Newsletter Nuggets (1:14)
Lesson 1: Capturing & Collecting Emails (3:03)
Lesson 2: Growing Your Email List Using Social Media (1:36)
Lesson 3: Four Uses for Your Newsletter (2:03)
Congratulations (1:00)
Wrap Up (:36)
WHAT WILL YOU RECEIVE?
Each student will receive a downloadable workbook, the ability to ask questions inside of the virtual classroom during the course, the complete course itself, and a bonus tool installation tutorial.
Are you ready to begin?